---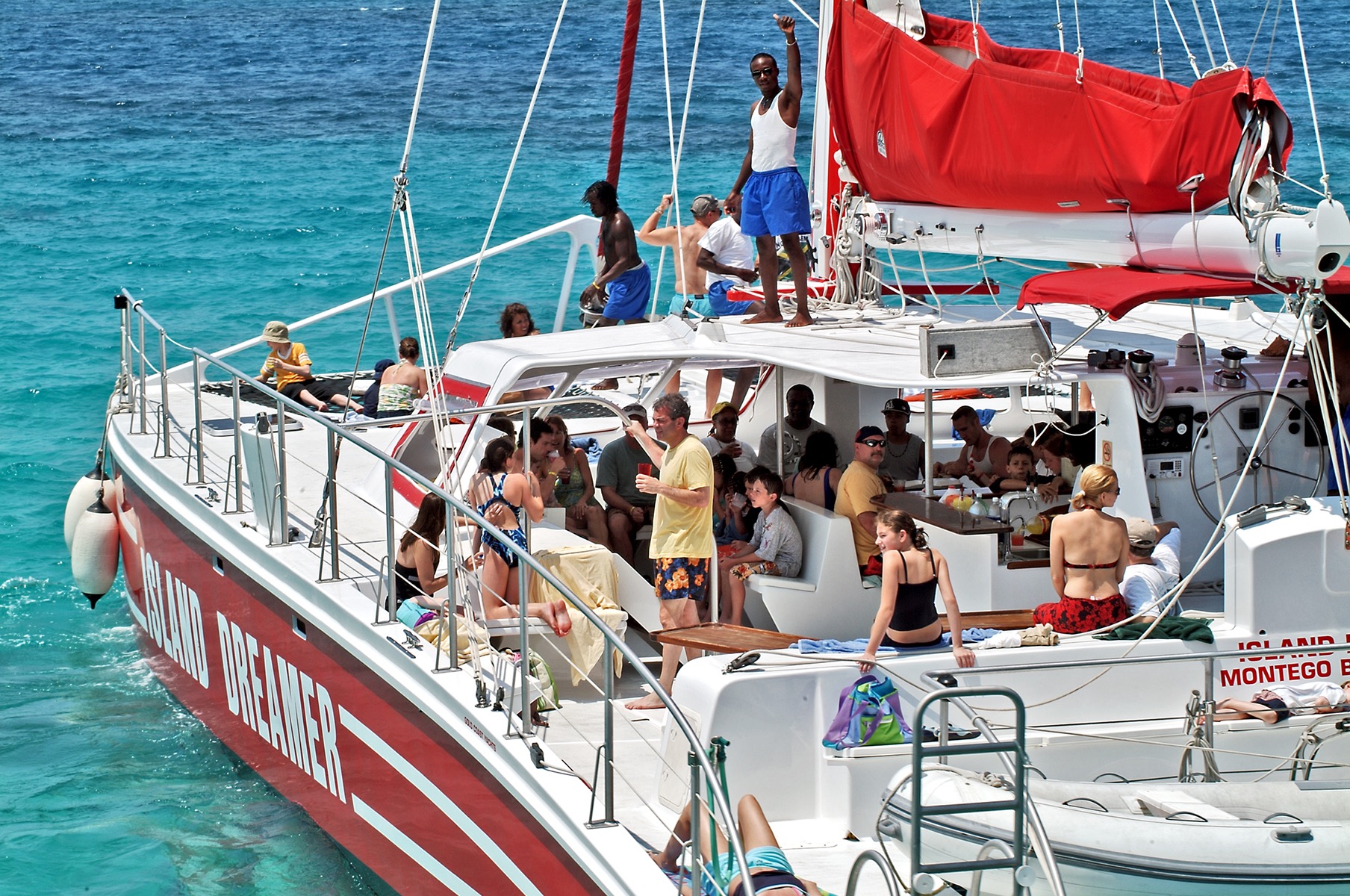 ---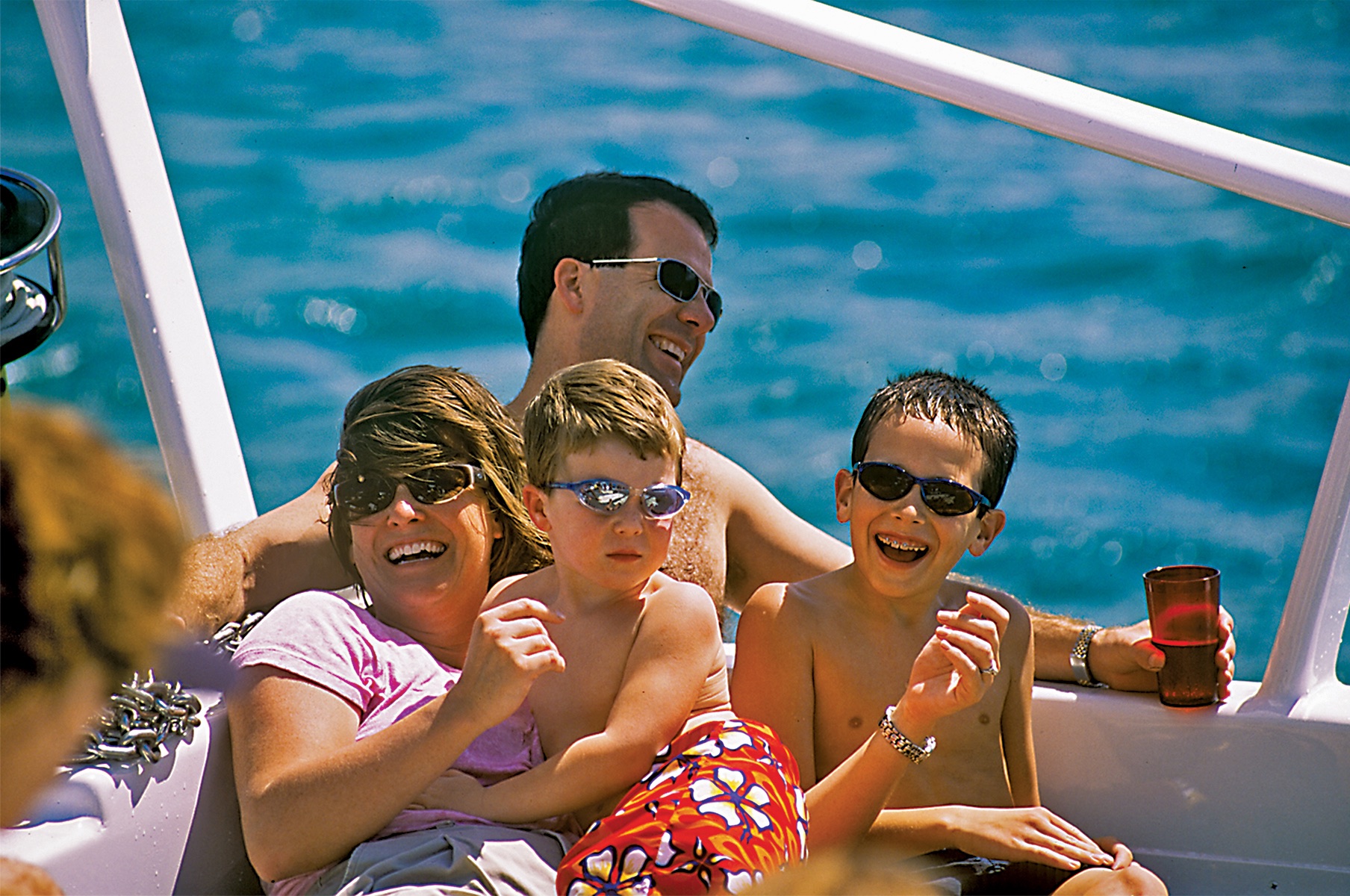 ---
Here's what you can expect!
Snorkel
Discover beautiful coral, tropical fish and marvel at the underwater beauty that surrounds you. Jamaica truly is a snorkeler's paradise – and it's waiting for you!
Swim
Take an unforgettable swim in the crystal clear water through one of Jamaica's most beautiful regions. Soak up views of the white sandy beaches and the colourful coastline along the sail.
Festive Spirit
Cruise to Caribbean music, relax in the sun while you drink rum punch, and get into the spirit during authentic dance lessons from our zany fun loving crew.
Dreamer Catamarans is your ultimate sailing experience. Family owned and operated since 1987,  we've been the leader for sailing excursions in Montego Bay for over 30 years.
Read more about our culture
The Dreamer catamaran was an excellent choice of excursions while docked in Jamaica. Even those who did not choose to snorkel had a wonderful time. The crew was very interested in making sure everyone had a good time. I'd recommend this excursion for all ages.

Dreamer Catamaran Sail and Lagoon Snorkel

Crew did a great job. Food, water, rum drinks and foot massage as well as the captain giving us a history and environmental lecture completed. The beautiful reef and fishes.

Montego Bay Sailing Tour Guest

It is a breath of fresh air to work with a vendor who is reliable, honest and understanding. Words are unlimited in describing the team at Dreamer Catamarans as they go beyond the call of duty to ensure that everything is done with excellence and expeditiously, always with the customer top of mind. The boats are of the best quality and kept in pristine order.

Myrtle Dwyer, Glamour Destination Management

As we got on the catamaran it was a perfect day. The staff were gracious and informative. We had a great sail to the snorkel site and plenty of time in the water. After snorkelling we had a tour of the bay and lots of rum punch and beer.

Great day of snorkeling!
Please enter your Access Token.